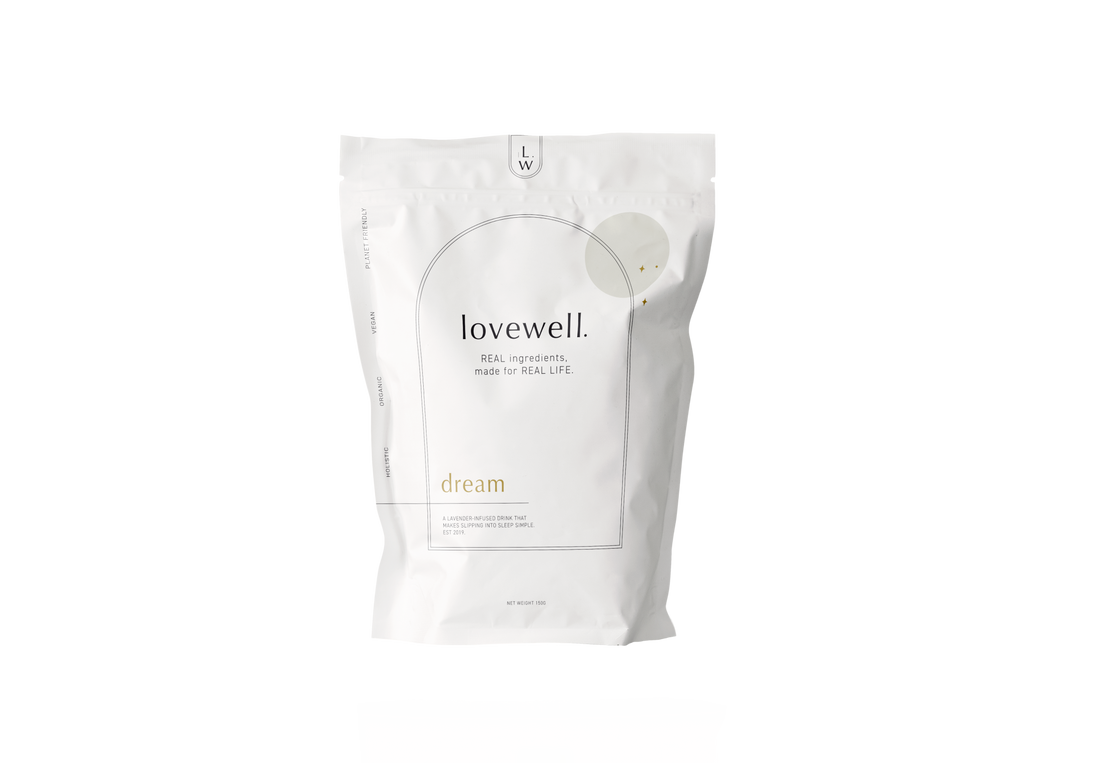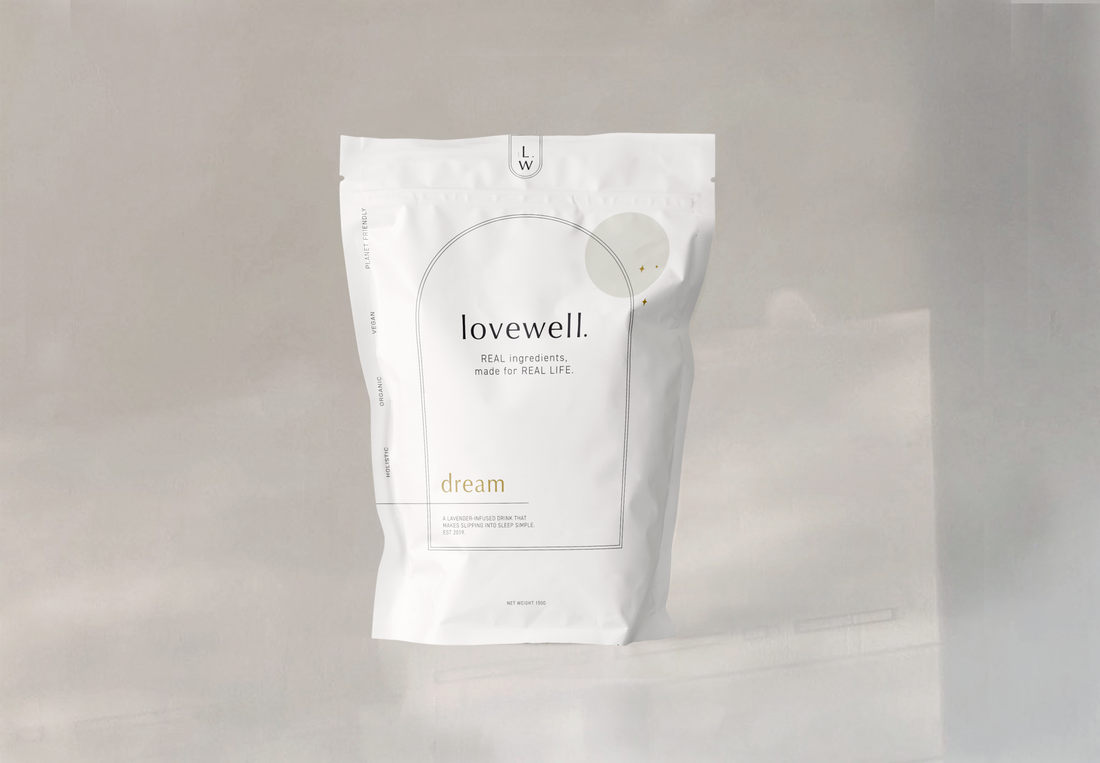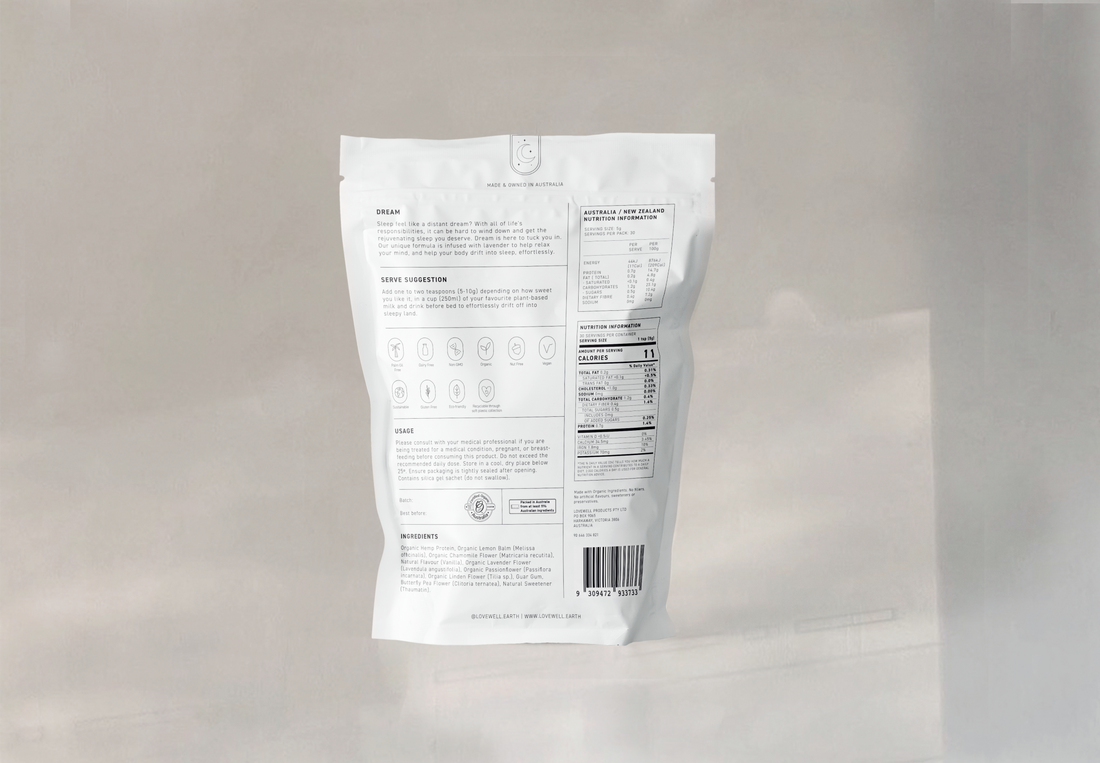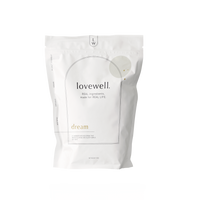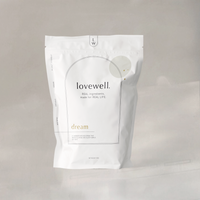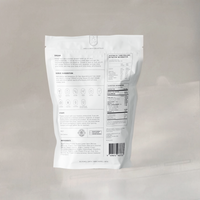 A lavender-infused drink that makes slipping into sleep, simple.
Sleep feel like a distant dream? With all of life's responsibilities, it can be hard to wind down and get the rejuvenating sleep you deserve. Dream is here to tuck you in. Our unique blend is infused with lavender to help relax your mind, and help your body drift into sleep, effortlessly. 

150g / 30 serves

No fillers. No artificial colours, flavours, sweeteners or preservatives. Vegan friendly. Contains 72% organic ingredients.
SERVE SUGGESTION:
Add one to two teaspoons (5-10g) depending on how sweet you like it, in a cup (250ml) of your favourite plant-based milk and drink before bed to effortlessly drift off into sleepy land.



KEY INGREDIENTS 
PASSIONFLOWER
Passionflower is oh-so-pretty, but we don't judge books (or flowers) by their cover over here and it's what's on the inside that really makes this beauty shine. An incredible ingredient that helps make Dream as amazing as it is, Passionflower is a relaxation powerhouse and helps naturally induce sleep and reduce anxiety. In fact, little fun fact for you - because of its makeup, it naturally reduces brain activity meaning you can rest easy (pun intended!) knowing once your head hits the pillow the list of 5262849492 won't be on full volume inside your brain.

LEMON BALM
Ahhhhh lemon balm, doesn't it just sound calming? That's because it has the downlow when it comes to all things CALM! Ok ok we're listening!!
Believe it or not, it's actually a member of the mint family (but we're not talking about mojitos today!) and a herb that goes way way way way (read: wayyyyyyyy) back in time to reduce anxiety, stress and promote good sleep. What a trifecta! It was a no brainer that this had to be front and centre in Dream and we think (well, we know) you'll be so glad it is.
LAVENDER FLOWER
Lavender, lavender, lavender. You gorgeous thing with your dreamy lilac hues! Apart from being delightful on the eye and quite a favourable and often nostalgic scent for many, lavender hosts a heap of health benefits. Traditionally used to soothe, calm and promote sleepiness. It's also a skin rejuvenator (which is why you'll recognise from such delights as cult skin care products), friend of that time of the month, aids digestion and helper of respiratory issues. So as you can see, it's well and truly earned its place on the Dream mantle.

BUTTERFLY PEA FLOWER
It isn't just the beautiful blue hue of Butterfly Pea Flower that has us loving it sick. The beautiful colour it gives Dream aside, it's a total dreamboat of a flower. We'll get onto it's sleepytime benefits soon but can we all just take a moment to acknowledge the rest of it's multi-tasking goodness? It can improve eye sight, hair growth and it's a skin hero thanks to it's potent levels of antioxidants which mean it can slow down the ageing process, prevent premature ageing and improve overall skin tone and texture (*adds 10 packets to cart*). Literally, this ingredient gives Dream the definition of 'Beauty Sleep' (you're welcome).
All that and we're only just getting started! Butterfly Pea Flower is an absolute superstar in the sleep realm. It has stress and anxiety wrapped around its little finger and will have you feeling calm, relaxed and oh-so-sleepy in no time. Its natural analgesic and sedative properties means this blue beauty has been used since the beginning of the ages to relax the nerves and bring on all the zzz's. Night night, don't let the bed bugs bite.
CHAMOMILE FLOWER
We've all heard about Chamomile and often associate it with an old fuddy duddy air about it, but turns out our grandparents and their grandparents and THEIR grandparents were onto something. Chamomile Flower has a reputation to live up to, and boy-oh-boy does it!! Such a little powerhouse that is best known for its help with insomnia (hence why it's in our oh-so-dreamy blend!) BUT did you know that it also helps aid digestion, reduce inflammation, can relieve pesky cold symptoms and help boost immunity? Yes please and thank you. 



FULL INGREDIENTS LIST
Organic Hemp Protein, Organic Lemon Balm (Melissa officinalis), Organic Chamomile flower (Matricaria recutita), Natural Flavour (Vanilla), Organic Lavender flower (Lavendula angustifolia), Organic Passionflower (Passiflora incarnata), Organic Linden Flower (Tilia sp.), Guar Gum, Butterfly Pea Flower (Clitoria ternatea), Natural Sweetener (Thaumatin)