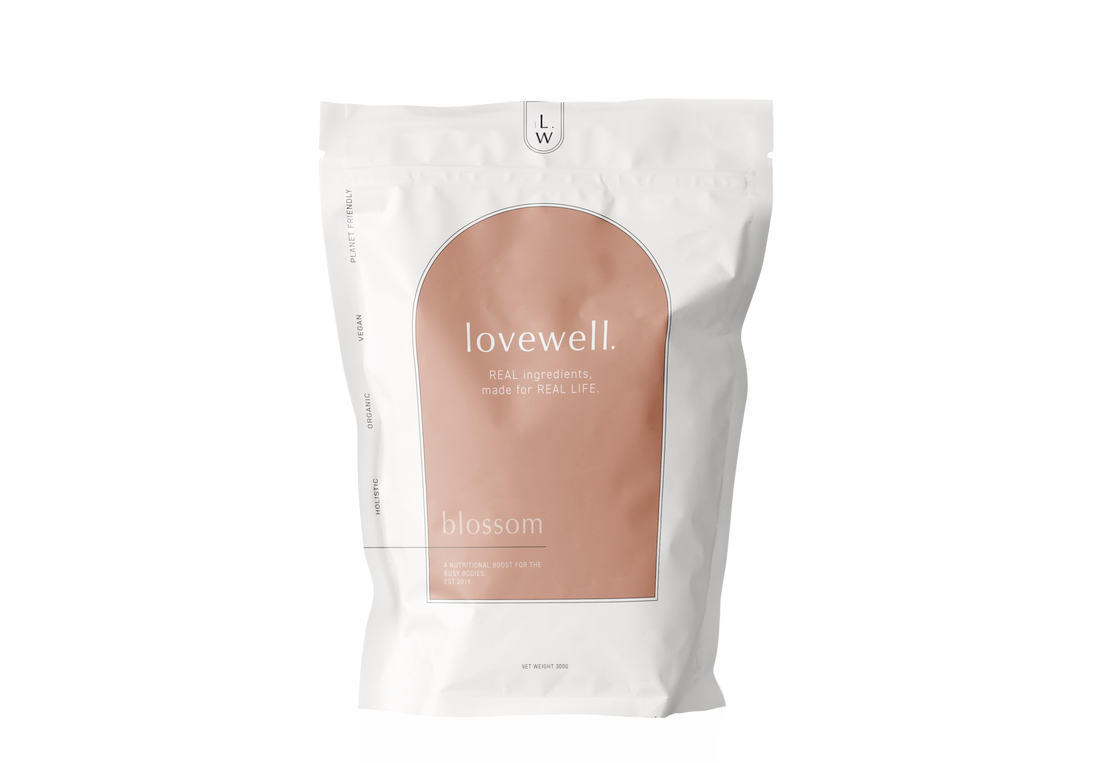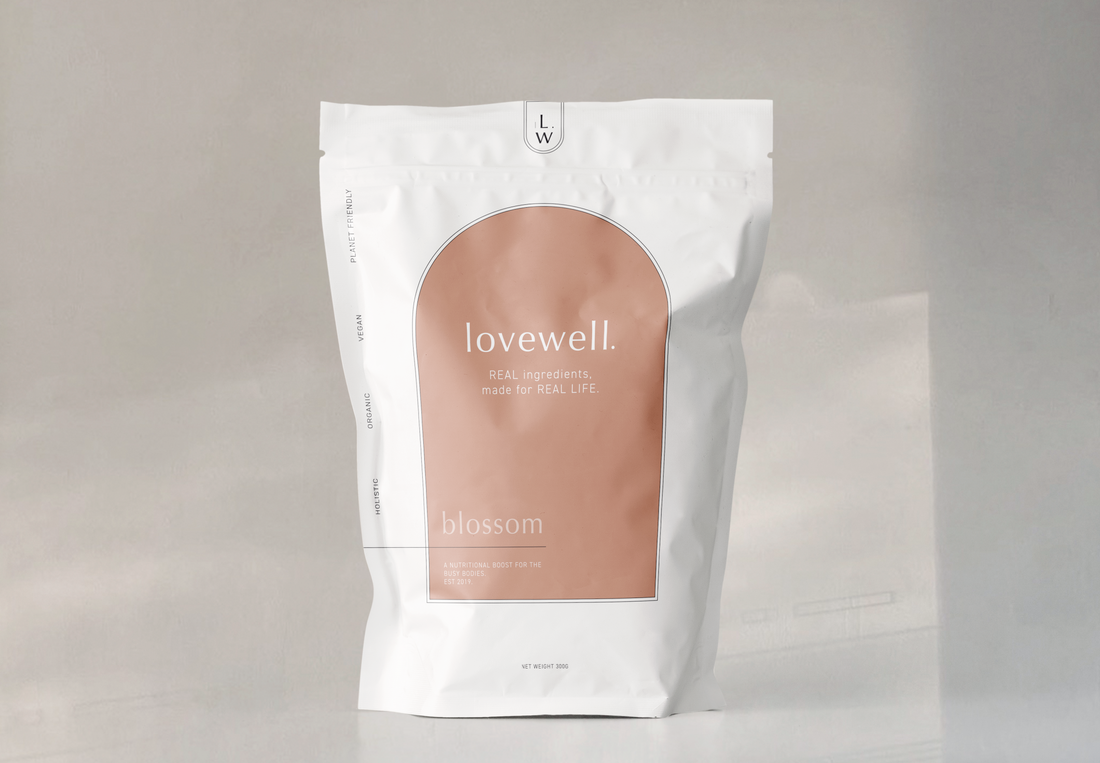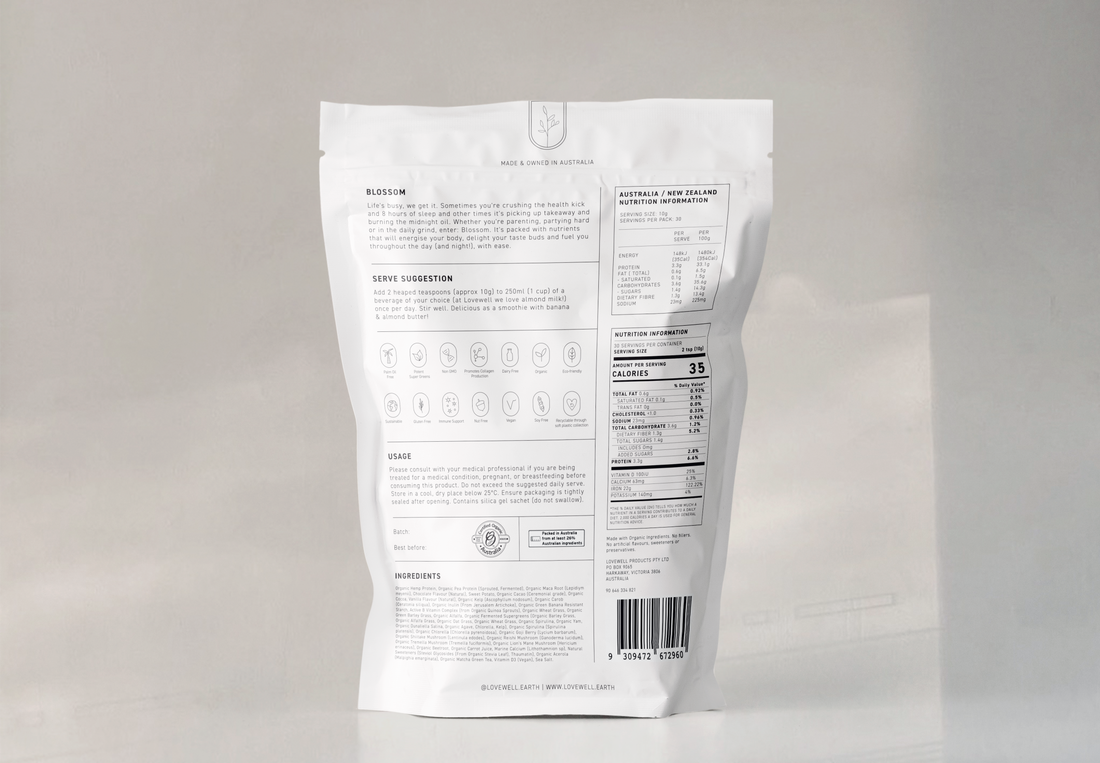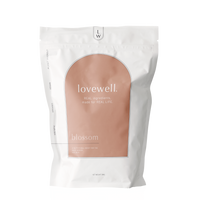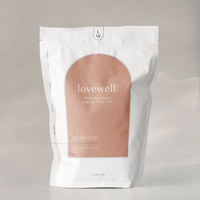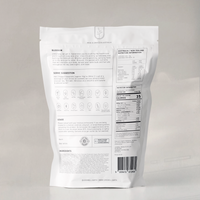 DAILY SUPERBLEND *containing over 40 superfoods including fermented supergreens, mushroom complex, matcha green tea and maca root!
A nutritional boost for the busy bodies; Pre and Probiotics, Iron, Calcium, Omega 3's, Magnesium, Plant Based Protein. 


Increases energy and reduces tiredness

Hair, skin and nails support

Promotes beauty and wellbeing from within

Immune protection

Hormonal stability

Gut health

Alkaline balancing

Metabolism boosting
Life's busy, we get it. Sometimes you're crushing the health kick and 8 hours of sleep and other times it's picking up takeaway and burning the midnight oil. Whether you're parenting, partying hard or in the daily grind, enter: Blossom. It's packed with nutrients that will energise your body, delight your taste buds and fuel you throughout the day (and night!), with ease. 

300g / 30 serves
No fillers. No artificial colours, flavours, sweeteners or preservatives. Vegan friendly. Contains 77% organic ingredients.
SERVE SUGGESTION:
Add 2 heaped teaspoons (approx 10g) to 250ml (1 cup) of a beverage of your choice (at Lovewell we love almond milk!) once per day. Stir well. Delicious as a smoothie with banana and almond butter!

KEY INGREDIENTS 
MUSHROOM BLEND
Ah the magic of mushys! This miraculous mushroom blend isn't just full of cool names like Lion's Mane and Tremella but provides a host of health benefits, and (wait, there's more?!) is particularly powerful in both harmonising and boosting the immune system, and let's be honest, who's immune system doesn't want a good boost? Our immune system works relentlessly (talk about overworked and underpaid, gah the horror!) to fight off invading organisms that can threaten our inner equilibrium, so keeping it in tip-top shape is crucial to maintaining optimal health.
Oh and in case they didn't have enough of a brag going on, mushys have potent antioxidant capability, ensuring cell protection, which is particularly beneficial in maintaining healthy skin and slowing down the ageing process. Thats right! Slowing. It. Down. And aint nobody complaining about that!
MATCHA GREEN TEA
We ummed and ahhed about the inclusion of caffeine in Blossom but as busy mamas we knew we wanted (read: needed, what's sleep these days?) something in our supplement to boost our energy levels and help get the kick we all so desperately desire but don't always want from coffee! So, we decided on a healthy alternative - a cleaner caffeine. After collaborating with our team of experts, we decided on including Matcha Green Tea. The buzz you get from this kind of pure caffeine is much more energising and longer-lasting. It's all thanks to the amino acid L-Theanine, which slows the release of caffeine and has a soothing, relaxing effect, making it a much more sustainable energy booster, offering plant based vigour and vitality! It contributes to a healthy metabolism, boosts clarity and works as a natural detoxifier. Yes please and thank you!
PLANT PROTEIN
We're dedicated to ensuring that our bodies get the highest quality plant based proteins around. We use protein to build and repair tissue, proving to be a very important building block for strong glossy hair (yes please!), healthy glowing skin and strong nails. Protein also helps to create enzymes, hormones and other amazing chemicals within our body, all of which help our bodies run in the way they are supposed to. Lovewell's Blossom + Grow formulation contains protein from organic hemp as well as organic, sprouted, fermented pea. These unique protein sources are rich in amino acids, fibre and minerals, which help to fuel almost every aspect of our hardworking bodies!
We chose Hemp as one of our fundamental ingredients as it is a remarkable source of healthy fats, with an ideal ratio of Omega-6 to Omega-3 fatty acids. Pea protein is leading the way in terms of animal free protein sources for having the highest level of protein of all of the plant based proteins out there! Not only this, but it also promotes lean muscle growth, heart health and weight loss! The combination of theses proteins was the perfect 1:2 combo that we felt met all of our protein needs and would offer us the highest benefits for our bodies.
MACA ROOT
Hormones are often fobbed off (what an injustice!), but truly play such a vital role in our bodies; and not just in a sexual capacity but also when it comes to growth, sleep, mood, stress, even metabolism. In fact, it's those helpful little hormones that carry messages from our cells to our brain and organs. 
When formulating Blossom, we had all the mamas in mind; particularly all the hormone changes our bodies go through pre, during and post pregnancy. We wanted to include a powerhouse to support hormone health overall, and in particular help in balancing hormones, encourage fertility hormones, suppress cortisol (the 'stress' hormone), boost energy, offer relief from PMS symptoms and support adrenals. 
Enter: Maca. This superstar powder does all of the above and so much more, you simply cannot look past it when it comes to hormone health and we've incorporated a strong dose into our formula. Maca is an amazing superfood and
the fairy godmother of hormone health, also supporting endurance, oxygenating blood, physical strength, neurotransmitter production, and helps you enjoy a healthy libido! Plus, it's not just for the mamas, it is an amazing support for men's hormones too.
PREBIOTICS
We've all heard about the importance of probiotics but what about the lesser known, but in the same family, prebiotics?  Prebiotics might be the lesser-known-name in the family but honestly, we think they need their own star on the walk of fame. These badasses are non-digestible fibres that work to stimulate the growth and activity of beneficial bacteria in the gut, ensuring that we are of our optimal gut flora health! Lovewell's specific formulation contains prebiotics from three magnificent and highly medicinal plants: Inulin from Organic Jerusalem Artichoke, Cocoa flavanols from organic, raw cacao powder and resistant starch from green bananas grown in tropical local gem Northern Queensland, Australia. And we can already hear tummies of the world rejoicing!


FULL INGREDIENTS LIST
Organic Hemp Protein, Organic Pea Protein (Sprouted, Fermented), Organic Maca Root (Lepidiym meyenii), Chocolate Flavour (Natural), Sweet Potato, Organic Cacao (Ceremonial grade), Organic Cocoa, Vanilla Flavour (Natural), Organic Kelp (Ascophyllum nodosum), Organic Carob (Ceratonia siliqua), Organic Inulin (From Jerusalem Artichoke), Organic Green Banana Resistant Starch, Active B Vitamin Complex (from Organic Quinoa Sprouts), Organic Wheat Grass, Organic Green Barley Grass, Organic Alfalfa, Organic Fermented Supergreens (Organic Barley Grass, Organic Alfalfa Grass, Organic Oat Grass, Organic Wheat Grass, Organic Spirulina, Organic Yam, Organic Dunaliella Salina, Organic Agave, Chlorella, Kelp), Organic Spirulina (Spirulina platensis), Organic Chlorella (Chlorella pyrenoidosa), Organic Goji Berry (Lycium barbarum), Organic Shiitake Mushroom (Lentinula edodes), Organic Reishi Mushroom (Ganoderma lucidum), Organic Tremella Mushroom (Tremella fuciformis), Organic Lion's Mane Mushroom (Hericium erinaceus), Organic Beetroot, Organic Carrot Juice, Marine Calcium (Lithothamnion sp), Natural Sweeteners (Steviol Glycosides (From Organic Stevia Leaf), Thaumatin), Organic Acerola (Malpighia emarginata), Organic Matcha Green Tea, Vitamin D3 (Vegan), Sea Salt